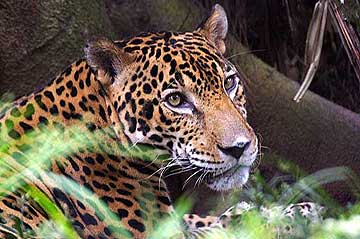 Jaguar at the Summit Garden, Panama
Ecotours in Panama
Panama has abundant natural assets with a variety of ecosystems. Worldwide flora includes more than 30,000 species and in Panama we find more than 50% of them. The most abundant are the orchids, with more than 120 kinds and 1,200 species.
Panama is world renowned for establishing several world bird watching and counting records. The country has over 940 registered species of birds, and these can be found mainly in Soberania National Park, the Metropolitan National Park, Chagres National Park and Darien National Park.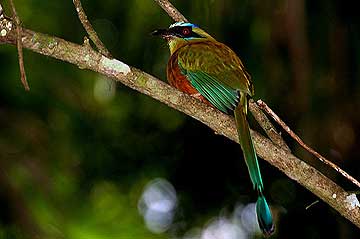 Blue-crowned Motmot, Momotus momota
At only a ten minutes drive from the center of Panama City, the Parque Natural Metropolitano is the most accessible tropical forest in the world. The park offers great opportunities to observe a diversity of animals and plants. The Metropolitan National Park is a tropical rainforest in which we can find over 200 species of wildlife. Related Link: Parque Metroplolitano
Ask your travel agent for the many tours available. Here is a list of travel agents that offer tours in Panama.
Here you find some images of Birds from Panama and here other Nature Photos with many of them from Panama.